King Leopold II of the Belgians, married in 1909,

Blanche Delacroix

.



Prince Laurent of Belgium, married in 2003, Claire Coombs
Prince Alexandre of Belgium married 1991 Léa Inga Dora Wolman.



CAMBODIA

.


Princess Norodom Pekina of Cambodia, married in 2002, Marc Coumeri.





DENMARK

.



"In 1923, Eleanor had visited her cousin, Baroness von Schilling in Copenhagen, Denmark. It was there that she met a Danish prince, Viggo Christian Adolf Georg. He was the son of Prince Valdemar and Princess Marie, and a cousin of King Christian of Denmark. During the next year, there was much speculation in the press about the couple and a possible marriage. Eventually, Margaret and Viggo announced their engagement, and the Prince renounced his right to the throne in order to marry the American commoner. The two wed at Calvary Church in New York City on June 10, 1924. The New York Times and other national newspapers covered the social event, many stating that there had never been a marriage in the history of New York of such importance. The new couple assumed the titles of Prince and Princess Viggo, Count and Countess of Rosenborg. After the wedding, a reception for 1,500 people was hosted by Miss Sally and Nellie Hewitt, the bride's aunts, at their home on 9 Lexington Ave. Shortly thereafter, the new couple stayed at Ringwood Manor for their honeymoon. The upstairs bedroom was completely redone for the royal couple's stay, with the walls painted a deep pink hue and the furniture reupholstered in rose-patterned fabric." (Ringwood Manor)
Alexandra & Prince Joachim
@Google
Prince Joachim of Denmark, 1/married in 1995, divorced in 2004, Alexandra Manley.
Prince Joachim of Denmark, 2/
married in 2008,
Marie Cavallier.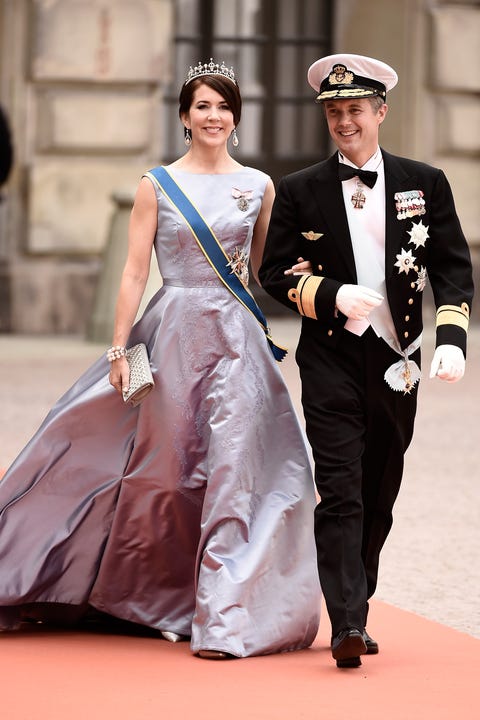 Mary & Crown Prince Frederik
Source
Mary & Crown Prince Frederik
Source

Sarah Ferguson married in 1986 Prince Andrew, Duke of York
Diana Spencer married in 1981 Charles, Prince of Wales
Marie Christine von Reibnitz married in 1978 Prince Michael of Kent
Mark Phillips married in 1973 Anne, Princess Royal
Birgitte Eva Henriksen married 1972 Prince Richard, Duke of Gloucester
Angus Ogilvy
married in 1963 Princess Alexandra of Kent.
Katharine Worsley married in 1961 Prince Edward, Duke of Kent
Antony Armstrong-Jones married 1960 Princess Margaret of the United Kingdom.
Wallis Simpson, married in 1937, Edward VIII of the United Kingdom. [
Pix1
] [
Pix2
]
Alice Christabel Montagu Douglas Scott married in 1935 Prince Henry, Duke of Gloucester.

Elizabeth Bowes-Lyon married in 1923 Prince Albert, Duke of York
Alexander Ramsay married in 1919
Princess Patricia of Connaught
.
Louisa Fairbrother married in 1847 Prince George, Duke of Cambridge.
NON-REIGNING ROYALS
ALBANIA
.
Sophie Chotek &
Franz Ferdinand of Austria
@Pinterest
Sophie Chotek von Chotkova married Archduke Franz Ferdinand of Austria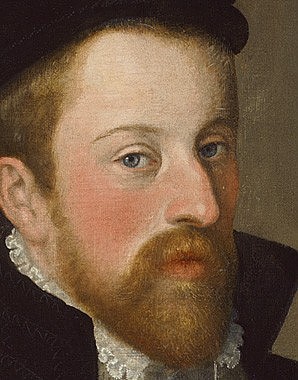 Philippine Welser
married Archduke
Ferdinand II of Austria
.
Baroness Francesca von Thyssen-Bornemisza married 1993 Archduke Karl
Louise Caroline Geyer von Geyersberg, married in 1787 Grand Duke Karl Friedrich of Baden
Henriette Mendel, created Freifrau von Wallersee, married Ludwig Wilhelm, Duke in Bavaria
Éléonore Desmier d'Olbreuse married in 1676 Duke Georg Wilhelm of Brunswick-Lüneburg
Rosine Elisabeth Menthe married in 1681
Duke
Rudolf August of Braunschweig-Wolfenbüttel

Princess Mariya Luiza of Bulgaria, married in 1969, Bronislaw Tomasz Andrzej Chrobok

Prince Kyril of Bulgaria, Prince of Preslav, married in 1989, sep 2009, María del Rosario Nadal y Fuster de Puigdórfila

Prince Kubrat of Bulgaria, Prince of Panagyurishte married in 1993 Doña Carla María de la Soledad Royo-Villanova y Urrestarazu

Prince Konstantin-Assen of Bulgaria, Prince of Vidin, married in 1994, Doña María García de la Rasilla y Gortázar

Crown Prince Kardam of Bulgaria, married 1996, Miriam Ungría y López, Spanish a jewelry designer & gemologist

Princess Kalina of Bulgaria married in 2002 Antonio José Muñoz y Valcárcel



EGYPT

.
Marianna Török de Szendrő mar 1910, div 1913 the Khedive Abbas II of Egypt.
"When Khedive Abbas II of Egypt was reintroduced to his former boarding school roommate's little sister, Marianna, Countess Torok von Szendro, at a ball in Paris in 1900, they embarked on a passionate love affair that would in time break cultural, religious, racial, and sexual barriers. By 1910 he decided he couldn't live without Marianna, and was determined to marry her. Never mind that he was already married to another woman the whole time, with whom he'd had several children. Rulers the world over, regardless of their religion, taking mistresses by the score has been the norm rather than the exception throughout human history. And as a Muslim, Abbas ll was allowed 4 wives at a time. But Marianna proved no ordinary character. After Abbas divorced his khediva in 1910, not only did Marianna convert to Islam and marry her lover in a secret ceremony in Cairo, thus making her history's first American born wife of a middle eastern head of state, many decades before Lisa Halaby wed King Hussein of Jordan in 1978, but she became so determined to be by her husband's side at all times, and not be imprisoned in Abbas II's harem like his previous consort, that she resorted to disguising herself as a man so she could attend state ceremonies at Abdine Palace from which women were excluded. She also had enough independent spirit and backbone to decide, once she discovered her husband had taken up with another mistress, to divorce his ass and move back to Europe, where she spent the rest of her life working as a playwright and journalist." (Royal Foibles)



FRANCE

.
Alexandrine Jacob de Bleschamp married Prince Lucien Bonaparte
Antoine-Nompar de Caumont married in 1682 Anne-Marie-Louise d'Orléans, duchesse de Montpensier
Austegilde
married
Guntram, King of the Kingdom of Orleans
Bathild married
Clovis II, King of Neustria & Burgundy
Prince Charles-Philippe of Orléans, Duke of Nemours, married in 1928, Marguerite Watson
Charlotte-Jeanne Berault de La Haye de Riou married in 1773 Louis-Philippe d'Orleans (1725-85)
Elisabeth Patterson married Jerome Bonaparte
Françoise d'Aubigné married in 1683/84 Louis XIV of France
Justine Pecori-Giraldi married in 1853 Jerome Bonaparte
Marie-Émilie de Joly de Chouin married in 1695 Louis, Dauphin of France
Owen Tudor married in 1431
Catherine of Valois, Queen of England
Veneranda married Guntram, King of the Kingdom of Orleans

Prince Henri, Count of Paris, Duke of France married in 1984 Micaela Cousiño
Prince Jean, Duke of Vendôme married in 2009 Philomena de Tornos y Steinhart
Louis Alphonse de Bourbon, Duke of Anjou married in 2004 Maria Margarita Vargas Santaella
Princess Claude of Orléans, married secondly in 1982, divorced in 1996,
Arnaldo La Cagnina, and thirdly in 2006, Enrico Gandolfi
Prince Christophoros of Greece, married in 1920, Nancy Stewart Worthington Leeds.

Crown Prince Pavlos of Greece, married in 1995, Marie-Chantal Miller. [Pix1] [Pix2]




Tatiana & Prince Nikolaos
Prince Nikolaos of Greece and Denmark, married in 2010,
Tatiana Blatnik. [Pix2]
Princess Katherine of Greece and Denmark, married ,
Richard Campbell Brandram MC (1911–1994), an officer in the British Royal Artillery.
HANAU

.
Margarete Weißkirchner &
Philip I of Hanau-Münzenberg
@Wikipedia
Margarete Weißkirchner married in 11477 Count Philipp I of Hanau-Münzenberg
HANOVER

.
Alessandra de Osma, Peruvian lawyer & former model, married in 2018, Prince Christian of Hanover. [Pix1]
Queen Liliuokalani of Hawaii, married in 1862, John Owen Dominis.
"
Marie's brother, Alexander, was also involved in a shocking affair. Against the Tsar's wishes, Alexander eloped with Julia von Hauke, a lady-in-waiting to his sister. They returned to Hesse where Grand Duke Ludwig III (Alexander's half-brother) was unhappy with Julia's dynastic status. She was created Countess of Battenberg (named after a village in the north of Hesse). Despite the family's scandalous origin, it was in no time accepted into European nobility. The Battenbergs would later change their name to Mountbatten and are the ancestors of England's Prince Charles and his two sons, William and Harry. The future heirs to the throne of England (as well as the current Spanish throne) are therefore descended from the Stable Master's son."
(Hemard.
She Was Only the Stable Master's Daughter @neworleandbar.org
)

Prince Otto Adolf of Hesse-Kassel, married in 1892, Emilie Hrzic de Topuska,

Prince Christian of Hesse-Philippsthal-Barchfeld, married in 1915, Elisabeth Reid Rogers



Prince Otto Adolf of Hesse-Kassel, 1/

married in 1965, divorced 1969

,

Angela Mathilde Agathe von Doering



Prince Otto Adolf of Hesse-Kassel, 2/married in 1988, divorced 1994,

Elisabeth Bönker
Prince Friedrich Wilhelm of Hohenzollern-Hechingen, married in 1850, Amalia von Geyern.




Suniti Devi married Nripendra Narayan, Maharaja of Koch Bihar.
Sandra McBryde married Maharaja Hanwant Singh of Jodhpur.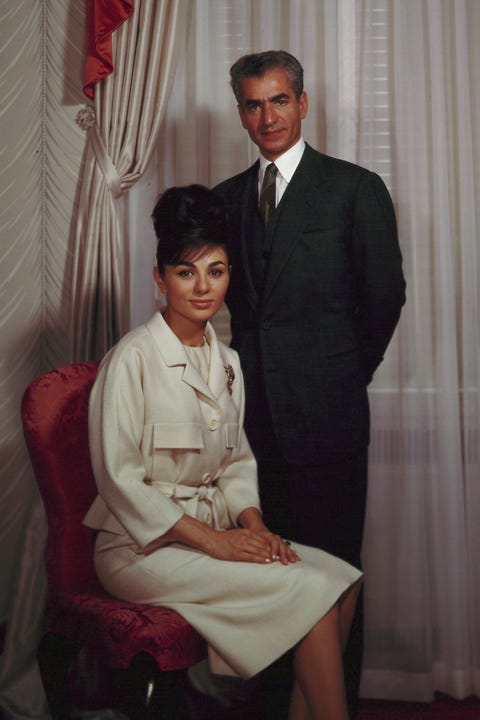 Farah Diba, married in 1959,
Shah Mohammad Reza Pahlavi of Iran.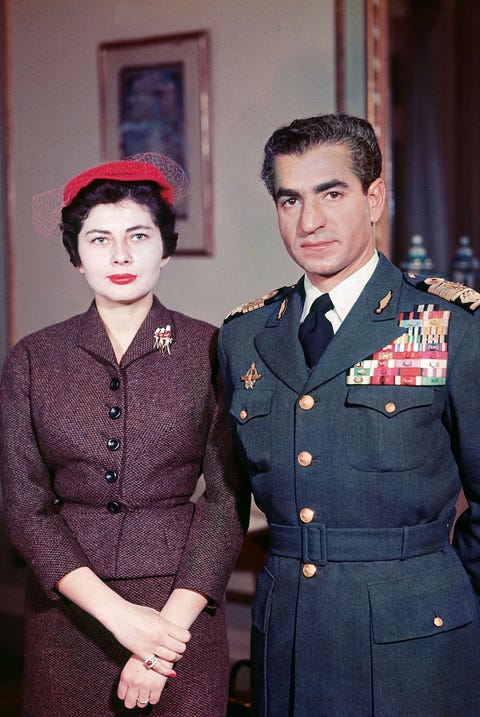 Soraya Esfandiary-Bakhtiary married in 1951, Shah Mohammad Reza Pahlavi of Iran.
Marina Doria married Vittorio Emmanuele of Italy.





KOREA

.
Prince Yi Gu of Korea, married in 1959, Julia Mullock.

Flag of King Nikola I of Montenegro
@Wikipedia
Milena Vukotić
married 1862
King Nikola I of Montenegro
.
Natalija Konstantinović married 1902 Prince Mirko of Montenegro
Violet Wegner married 1924 Prince Petar of Montenegro.
Katharina Margareta von Ludwigsburg, married
Prince Ludwig of Nassau-Saarsbrucken (1745 – 1794)
Natalia Alexandrovna Pushkina married
Prince Nikolaus Wilhelm of Nassau
Agrafena Konstantinovna Djaparidze, married in 1882 Duke Constantine Petrovich of Oldenburg
Natalie von
Friesenhof married in 1876
Duke Elimar of Oldenburg
Maria Johanna Camasse married

Duke Christian IV of Zweibrucken
Marie Louise von Degenfeld, married in 1658 Karl I Ludwig, Elector Palatine of the Rhine
Elise Hensler, married in 1869, Fernando II of Portugal" . . . [T]he marriage of King Ferdinand of Portugal with Miss Elise Hensler, on the 10th of June, 1869, is duly recorded in the Almanach de Gotha. Miss Hensler, now the Countess d'Edla, was born at Boston, Massachusetts, where her father, a German immigrant, had settled as a respectable mechanic. While engaged in completing in Europe her studies for the operatic stage, this estimable American lady attracted the attention of King Ferdinand, who sought and won her hand. The Countess d'Edla is deservedly a favorite at the court of her royal husband's son, the actual King of Portugal, and her married life is described as very happy. . . ." (The American Magazine, Volume 8: 7)
Prince Miguel of Braganza, married in 1909, Anita Stewart
Crown Prince Afonso of Portugal, married in 1917,
Nevada Stoody Hayes.
Auguste von Harrach married 1824 King Friedrich Wilhelm III of Prussia
Brigitte von Dallwitz-Wegner married 1982 Prince Michael of Prussia
Dinnies von der Osten married/divorced 1958
Princess Felicitas of Prussia.
Doña Eva Maria Herrera y Valdeavellano married 1959
Prince Karl Franz of Prussia
Dorothea von Salviati married 1933
Prince Wilhelm of Prussia
.
Ehrengard von Reden married 1976
Prince Friedrich Wilhelm of Prussia
Gudrun Edith Winkler married 1970
Prince Franz Friedrich of Prussia
Ina Marie von Bassewitz married 1914 Prince Oskar of Prussia
Jorg Hartwig von Nostitz-Wallwitz married 1972
Princess Felicitas of Prussia.
Julie von Voss married 1787 King Friedrich Wilhelm II of Prussia
Jutta Jörn married 1966
Prince Michael of Prussia
Karoline Kornelia Stockhammer married
1920, divorced 1936
Prince Joachim Albert of Prussia
Luise Dora Hartmann married 1946, divorced 1959
Prince Karl Franz of Prussia
Marie Blich-Sulzer married 1919
Prince Joachim Albert of Prussia
Milos Kovacevic married
1993, divorced 2002
Princess Christine of Prussia
Peter von Assis Liebes married 1960
Princess Christa of Prussia.
Rosalie von Rauch married 1853
Prince Albrecht of Prussia
" . . . By-the-by, in an account recently published of a visit paid to her by ex-President and Mrs. Grant, the wife of King Ferdinand is strangely enough confounded with Miss Therese Elssler, sister of the celebrated Viennese dancer, Fanny Elssler, with whom Therese performed till 1850, when she became the morganatic wife of the late Prince Adalbert of Prussia, and was ennobled as Frau von Barnim. She died November 18th, 1878." (The American Magazine, Vol 8: 7)
Thomas Kemkes married 2002
Princess Christine of Prussia
Waltraud Freydag married 1967
Prince Friedrich Wilhelm of Prussia
Elena Lupescu, married in 1947, King Carol II of Romania.


John Kreuger married in 1984 Princess Irina of Romania, Princess of Hohenzollern-Sigmaringen


Zizi Lambrino married King Carol II of Romania.
RUSSIA

.
EMPEROR & EMPRESS OF RUSSIA

.
Czar Alexander II of Russia,
married in 1880, Ekaterina Mihailovna Dolgorukova
GRAND DUKES & GRAND DUCHESSES OF RUSSIA

.
Grand Duke Alexei Alexandrovich of Russia,
married in 1870, Alexandra Zhukovskaya, Countess Zhukovsky.
Grand Duke Andrei Vladimirovich
married Mathilde Kschessinska (1872-1971), created Princess Romanovskya-Krassinskya
Grand Duke Dmitri Pavlovich of Russia,
married in 1926, Audrey Emery.
married Sophie von Merenberg, Countess de Torby
Grand Duke Nicholas Konstantinovich
married Nadedja Alexandrovna von Dreyer (1861-1929)
PRINCE & PRINCESS OF RUSSIA

.
Prince Andrei Aleksandrovich Romanov
married 1) Donna Elizabeta Fabrizievna Sasso-Ruffo, Duchesa di Sasso-Ruffo & 2) Nadine Sylvia Ada McDougall
Princess Ekaterina Ivanovna Romanova of Russia (1915-2007)
married Alexander Vassilievich Korochenzov (1877-1922)
Prince Vsevolod Ivanovich of Russia (1914-1973)
married 1) Lady Mary Lygon (1910-1982) created Princess Romanovskaya-Pavlovskaya
married 2) Emilia de Gosztonyi (1914-1993), created Princess Romanovskaya
married 3) Valli Knust (1930-2012) created Princess Romanovskaya-Knust
Prince Yuri Alexandrovich Yurievsky (1872-1913)
married Alexandra of Zarnekau (1883-1957)
PRINCE ROMANOV & PRINCESS ROMANOVA

.
Prince Alexander Nikolaevich Iskander (1889-1957)
married Olga Rogowska (1893-1962)
Prince Alexander Georgijevich Yurievsky (1900-1988)
married Beer Ursule de Grüneck (1925-2001)
Princess Alexis Mikhailovna Romanovskaya-Ilyinskaya ( b. 1994)
married Lisa Schiesler (b. 1973)
Princess Anna Pavlovna Romanovskaya-Ilyinskaya (b. 1959)
married David Wise Glossinger (b. 1953)
married Robin de Young (b. 1952)
Prince Dimitri Pavlovich Romanovsky-Ilyinsky (b. 1954)
married Martha McDowell (b. 1952)
Prince George Alexandrovich Yurievsky (b. 1961)
married Katharina Verhagen (b. 1964)
married Elikonida Silvia Trumpp (b. 1968)
married Mary Prince (b. 1925)
Prince Michael Pavlovich Romanovsky-Ilyinsky (b. 1961)
married Paula Maier (b. 1965)
married John Chapman Wilson (1889-1961)
Princess Paula Pavlovna Romanovskaya-Ilyinskaya (b. 1956)
married Mark Comisar (b. 1953)
Grand Duke Michael Alexandrovich of Russia married in 1912 Natalia Sergeyevna Sheremetyevskaya
Grand Duchess Olga Alexandrovna of Russia
married in 1916
Nicholas Alexandrovich Koulikovsky
Olga Valerianovna Karnovich married in 1902
Grand Duke
Paul Alexandrovich of Russia
Zina Sergeivna Raschevskia married
Grand Duke Boris Vladimirovich of Russia
Pericles Ioannides married
Grand Duchess Marie Georgevna of Russia
William Leeds married
Princess Xenia Georgevna of Russia
Herman Jud married
Princess Xenia Georgevna of Russia
Prince Gabriel Konstantinovich of Russia married 1917
Antonia Rafailovna Nesterovskaya, Russian ballerina.
"
Since Kelly presents the ballerina courtesan as a consummate survivor, I was surprised by the absence of Antonina Nesterovskaya from her narrative. This former Imperial Russian ballet dancer successfully negotiated the release of her husband Prince Gabriel Konstantinovich from imprisonment during the Russian Revolution by arguing that only a Prince who had accepted socialism would have legally married a humble ballerina.Nesterovskaya's brave actions and the couple's escape to Paris is told in Gabriel's memoirs, Memories in The Marble Palace." (Royal Historian)
Elizabeth Ruffo di Sant' Antimo married
Prince Andrei Alexandrovich
Maria Ilarionovna Woronzov-Daschkov married
Prince Nikita Alexandrovich of Russia
Prince Dmitri Alexandrovich of Russia
=Countess Maria Sergeivna Golenistcheff-Kutuzov
=Sheila Chisholm (Lady Milbanke)
Prince Rostislav Alexandrovich of Russia
=Princess Alexandra Pavlovna Galitzine
=Alice Baker
=Hedwig von Chappius.
Prince Vassili Alexandrovich of Russia
=Princess Natalia Alexievna Galitzine
Prince Roman Petrovich of Russia
=Countess Prascovia Dmitrievna Sheremeteff
Princess Marina Petrovna (d.1981)
=Prince Alexander Nicholaievich Galitzine
Grand Duke Dmitri Pavlovitch of Russia
1926=Audrey Emery, American socialite and heiress
Princess Tatiana Constantinovna (d.1979)
1921=Alexander Vassilievich Korotchenzov
Princess Nadejda Petrovna
=Prince Nicholas Vladimirovich Orlov.
Prince Vsevelod Ioanovich of Russia
=Lady Mary Lygon
=Emilia de Gosztonyi
=Valli Knust
Princess Katherine Ioanovna
=Ruggero, Marchese Farace de Villaforesta.
Anna Teresa Canali married in 1729 King
Vittorio Amadeo II of Sardinia
SCHWARZBURG

.
Alexis Karageorgevich of Serbia
THURINGIA
.
Elisabeth von Maltitz married in 1267

Landgrave Heinrich III of Thuringia



UGANDA

.




Princess Ruth Komuntale, married in 2012, C

hristopher Thomas.





WURTTEMBERG

.




Duke Leopold Eberhard of Württemberg-Mömpelgard, 1/married in 1695, separated 1700, dissolved 1714,

Anna Sabine von Hedwiger.



Duke Leopold Eberhard of Württemberg-Mömpelgard

, 2/married in 1718, Elisabeth Charlotte Curie de l'Esperance.

Duke Ludwig of Wurttemburg, married in 1835, Claudine Rhedey von Kris-Rhede.
Duke Ludwig Friedrich of Wurttemberg, married,
Maria Wirtemberska.
YUGOSLAVIA

.
Desmond de Silva, British lawyer, married in 1987, Princess Katarina of Yugoslavia.

Fallon Rayman, married in 1995, Prince Djordje of Yugoslavia.

Linda Mary Bonney, British, married Prince Tomislav of Yugoslavia.

Ljiljana Licanin, married in 1992, Prince Nikola of Yugoslavia.

Ljubica Ljubisavljevic married Prince Mihailo of Serbia.
Prince Alexandre von Fürstenberg, married in 1995, Alexandra Miller.

Prince Aly Khan, married in 1949, Rita Hayworth.



Alice Thaw m. The Earl of Yarmouth





Eleonore Iselin m. Count Ferdinand Colloredo-Mansfield





Enno von Rintelin married

Countess Clothilde von Merenberg

Folke Bernadotte, Count of Wisborg, married in 1928, Estelle Romaine Manville.



Frances Goodyear m. Prince Ludwig von Thurn und Taxis





Frances Work m. James, 3rd Lord Fermoy





Gladys Vanderbilt m. Count Ladislaus Szechenyi de Sarvar-Felsovidek





Helen Magruder m. 3rd Lord Abinger





Lawton Filer m. Count Degenhart Wurmbrand-Stuppach





Mary Leiter m. George Lord Curzon (Viceroy of India)





May Goelet m. Henry, 8th Duke of Roxburghe





Margaret Ried m. Prince Giuseppe Rospiglosi


Máximo de Elía y Ramos Mexía (d. 1929) married Countess Alexandra von Merenberg (1869-1950)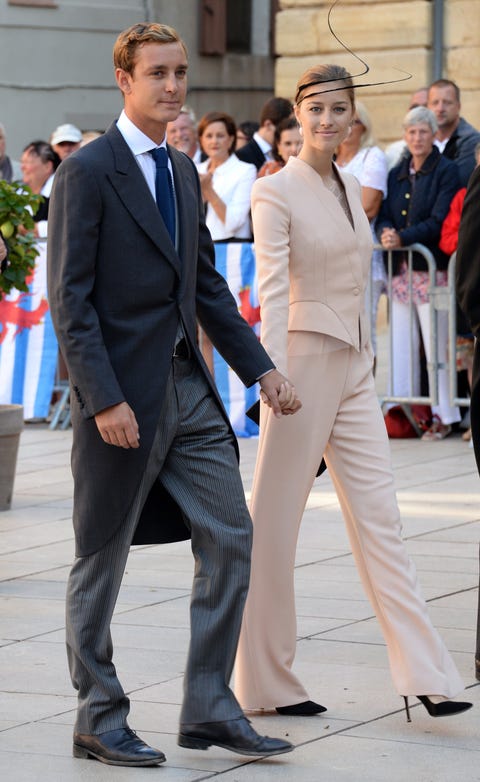 Beatrice Borromeo, married Pierre Casiraghi.
















Prince Stanislas Radziwill of Poland, married in 1959,
Caroline Lee Bouvier Canfield.